EDC ARCADE
With the intention of uplifting Sri Lanka's community and in an effort to transform the rural town of Kekirawa, EDC Construction (Pvt) Ltd. presented EDC Arcade - a true engineering masterpiece offering area residents an opportunity to experience modern day luxuries.

The unmistakable colonial-type architecture of the EDC Arcade stands out like a beacon in this bustling little town strategically located in front of the Bus Stand at the junction which connects the Talawa and Habarana Roads to the A9 Road. The Talawa Road connects important landmarks such as the Kala Wewa and Balalu Wewa Tanks, the world-famous Aukana Buddha Statue and Vijithapura Raja Maha Viharaya while the Habarana Road connects Ritigala Mountain, Minneriya National Park, and culturally important Sigiriya and Polonnaruwa. All this makes Kekirawa a strategic location for tourists to visit for shopping and EDC Arcade is exactly 'what the doctor ordered' providing visitors with a modern shopping hub!

Shopping, dining, a movie theatre, you name it EDC Arcade caters to all kinds of requirements. The shopping complex already houses a Cargills Food City outlet and an LB Finance branch while Laksala is also due to open up shop offering tourists the opportunity of purchasing local handicraft at reasonable prices.

EDC Arcade is well managed with a high level of housekeeping being maintained and features ample parking, modern security systems with CCTV surveillance and many more modern-day amenities. The EDC Arcade is also highly eco-friendly with several initiatives being undertaken to ensure less wastage, more recycling and the usage of renewable energy sources.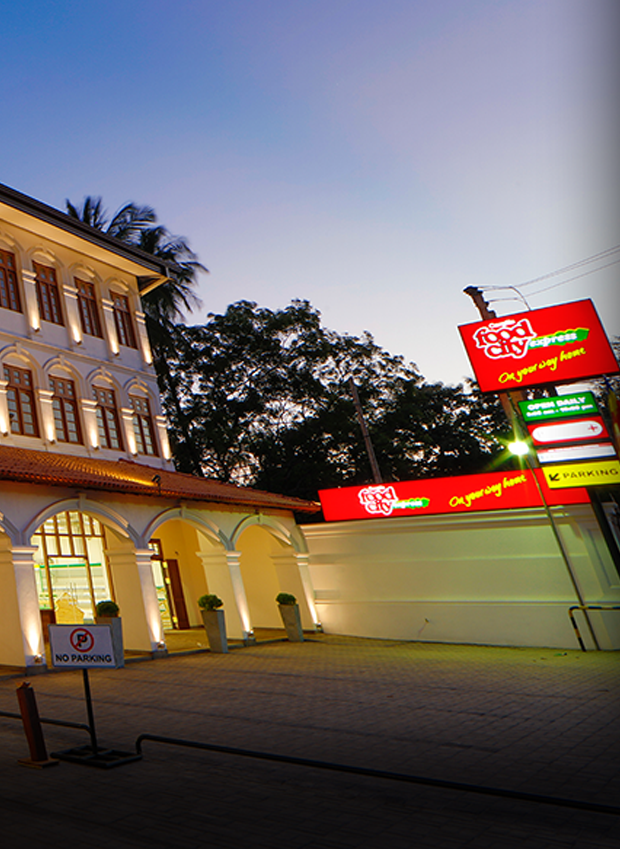 Cargills Food City
Sri Lanka's largest modern retailer
EDC Arcade News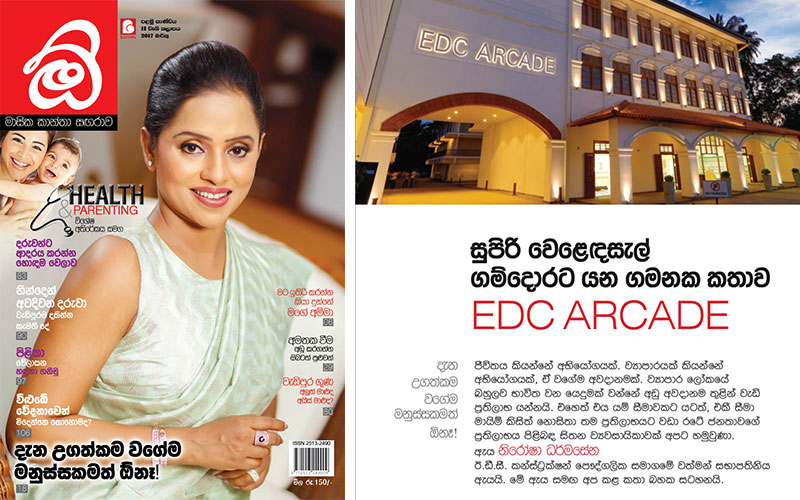 ඕ මාසික කාන්තා සඟරාව – මාර්තු 2017 ජීවිතය කියන්නේ අභියෝගයක්. ව්‍යාපාරයක් කියන්නේ අභියෝගයක්, ඒ වගේම අවදානමක්.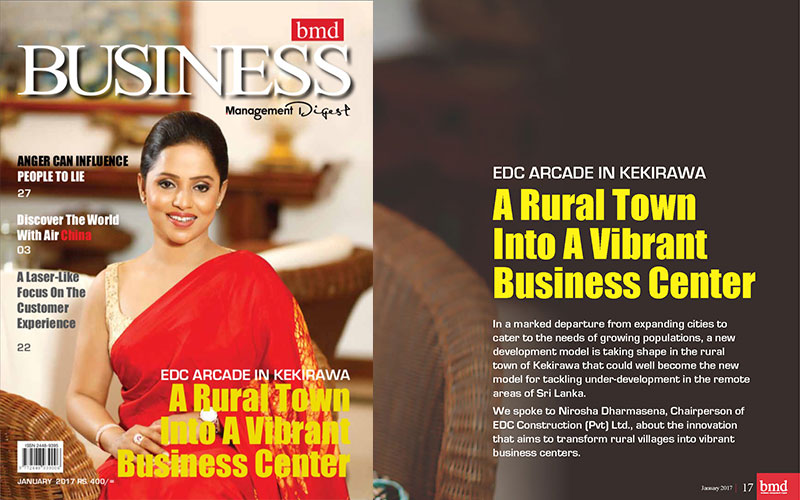 BMD Business Management Digest – January 2017 In a marked departure from expanding cities to cater